Introduction
Hiking in snowy conditions can be a magical experience, but it also presents unique challenges, particularly when it comes to traction. In this blog post, we'll guide you through the crucial decision of choosing between crampons and micro spikes, explaining why crampons are highly recommended for the snow conditions you're likely to encounter in the Angeles National Forest.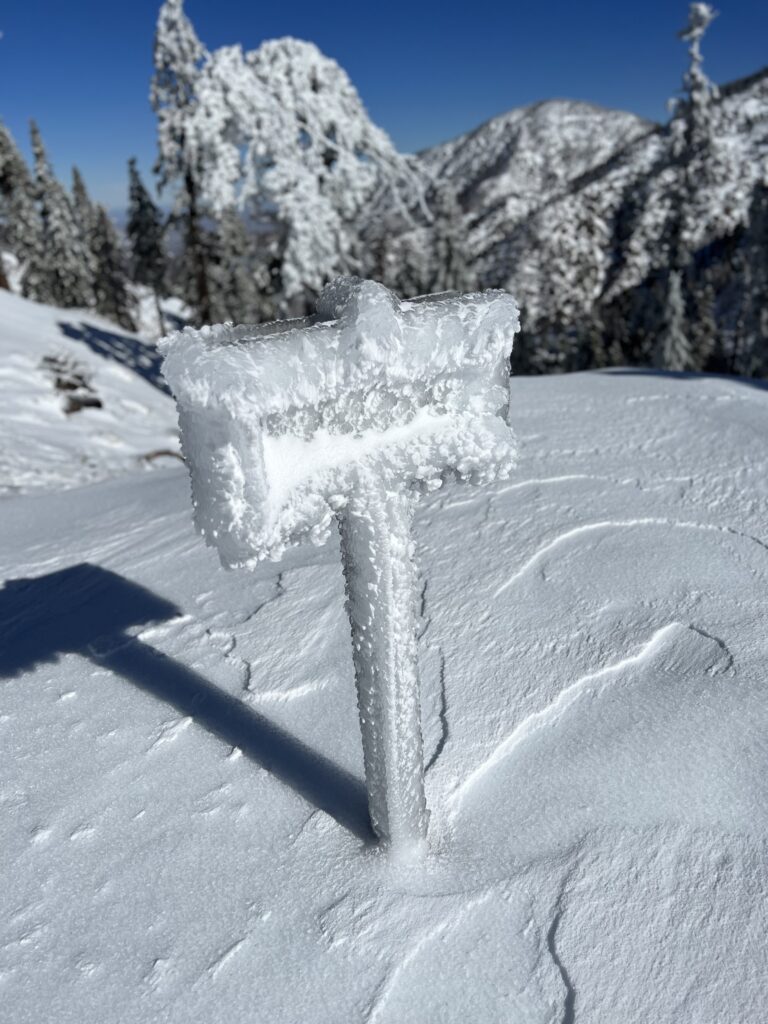 Understanding the Terrain
The Angeles National Forest offers a diverse range of trails and elevations, making it a popular choice for hikers. However, winter conditions can significantly alter the landscape. Snow and ice cover the trails, creating slippery surfaces and potential hazards. To tackle this terrain effectively, it's essential to have the right traction devices.
Micro Spikes
Micro spikes are a popular choice among hikers due to their convenience and ease of use. They are essentially small, lightweight spikes that attach to your boots, providing added grip on icy and packed snow trails. Micro spikes are excellent for light winter conditions, urban environments, or well-maintained trails.
However, in the Angeles National Forest during winter, the terrain can become far more challenging. The snow may be deeper, and the ice more prevalent, making micro spikes less than ideal. While they can provide decent traction on packed snow, they struggle on steep and uneven terrain or in deep powder.
Crampons
Crampons, on the other hand, are a more robust and specialized solution for extreme winter conditions. These traction devices feature longer, more aggressive spikes that are designed to bite into hard ice and steep snow. Crampons are perfect for tackling challenging terrains, especially in the Angeles National Forest, where you may encounter icy slopes, steep ascents, and uneven terrain.
Why Crampons Are Recommended
When you venture into the Angeles National Forest during winter, the conditions can be unpredictable. Snowfall can vary, and icy patches can be lurking around any corner. Crampons provide superior traction in these conditions, ensuring your safety and stability.
1. Steep Slopes: Crampons excel on steep slopes, offering the grip you need to ascend and descend safely. Micro spikes may not provide enough security on such terrain.
2. Ice and Hard Snow: Angeles National Forest can have sections with solid ice or hard-packed snow, where crampons are invaluable for maintaining balance and preventing slips.
3. Versatility: Crampons are versatile enough to handle a wide range of conditions, from packed snow to icy slopes, ensuring you're prepared for anything the forest throws at you.
Conclusion
While micro spikes have their place in less demanding winter conditions, when hiking in Angeles National Forest during the snowy season, we strongly recommend investing in a good pair of crampons. Your safety and stability are paramount, and crampons provide the necessary traction and security for exploring this beautiful but challenging environment. Before embarking on your winter adventure, make sure to check the current conditions, carry essential winter gear, and choose the right traction to ensure a memorable and safe hiking experience in Angeles National Forest. Happy trails!