Promoting Excellence as the World's Largest Accredited Search and Rescue Team.
ABOUT Montrose search and rescue
Montrose Search and Rescue was started in 1947 by a group of Civilian Air Defense members who wanted to help those in their community that became lost or injured in the local mountains. Originally known as the Montrose Mountaineers, the members of this team, past and present, have responded to thousands of calls and saved countless lives.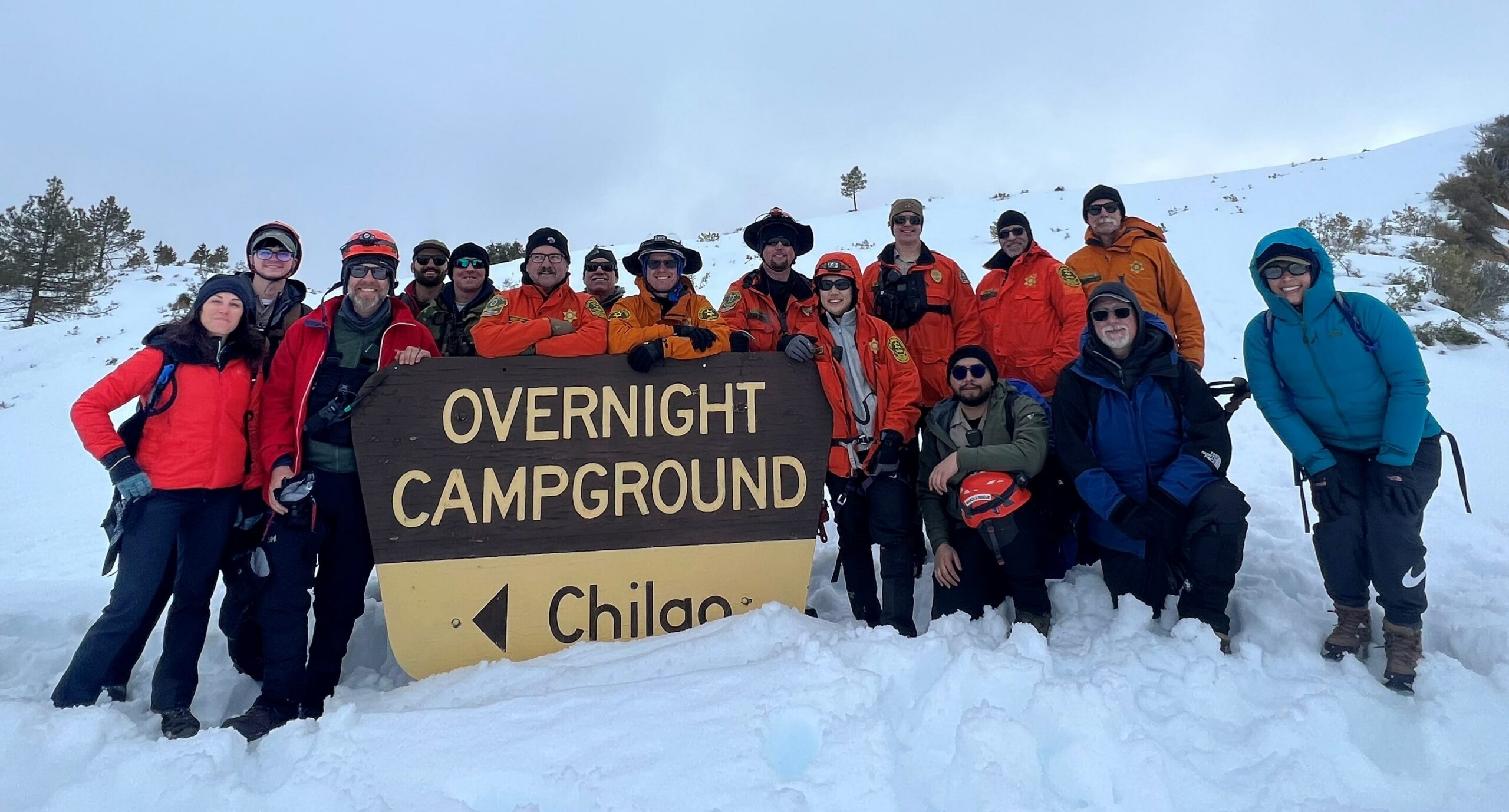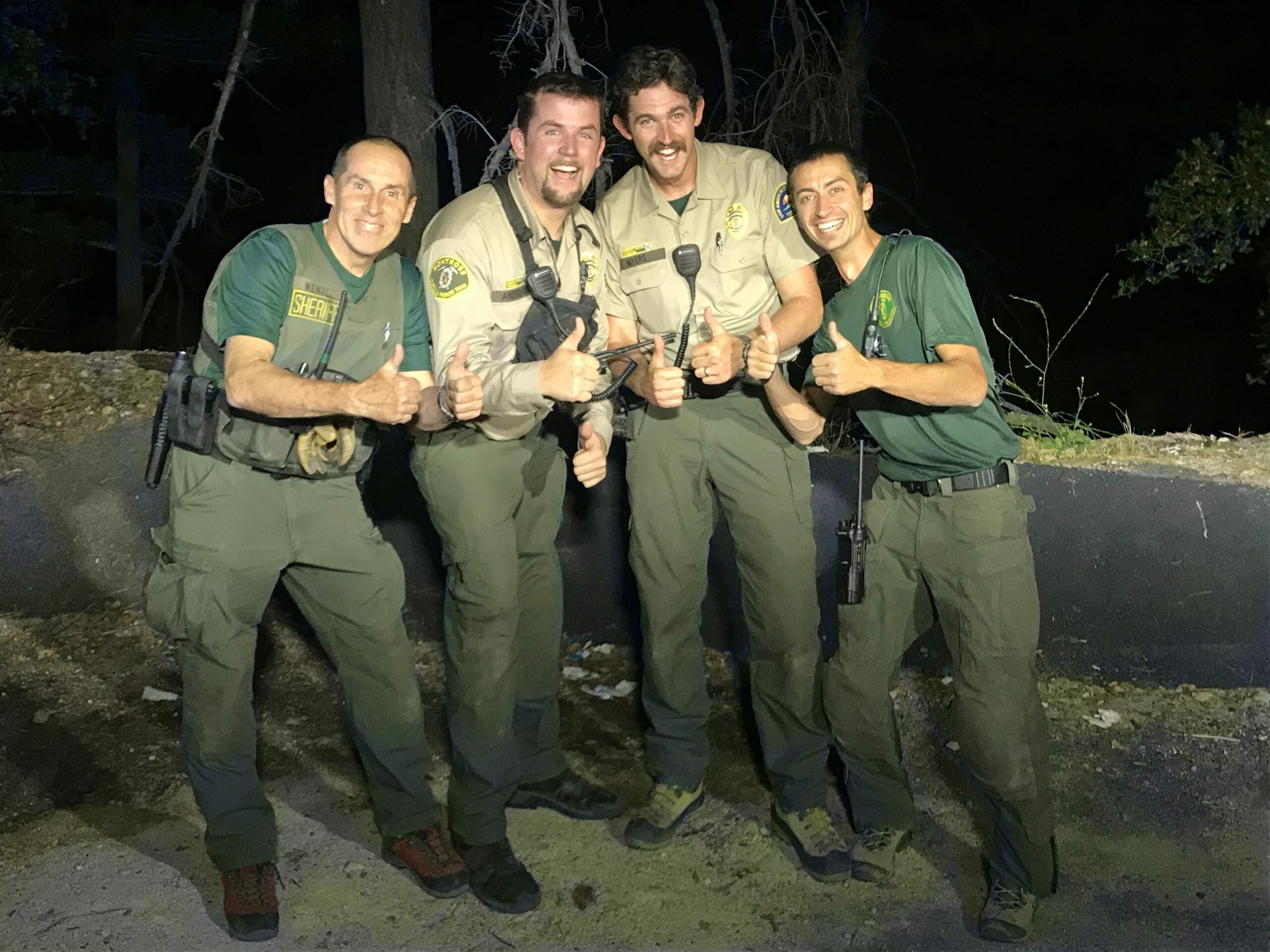 The Montrose Search and Rescue Team is one of eight non-profit, volunteer rescues teams affiliated with the Los Angeles County Sheriff's Department with over 5,500 search and rescue missions. The men and women of the team are trained and ready to respond to virtually any wilderness emergency 24-hours a day. Averaging between 65-100 calls per year, makes Montrose Search and Rescue one of the busiest teams in the county.
The team is always on call and is notified via pagers and cell phones when the need arises. While the team performs 95% of its duties in 500 square miles of the Los Angeles District of the Angeles National Forest, the team also travels throughout California and other requested locations to aid in a rescue or recovery
The Montrose Search and Rescue Team is made up of dedicated volunteers from the local community. They come from all walks of like and bring their own unique skills and experiences to the team. All team members are highly trained in all aspects of mountain rescue and are Reserve Deputies, Emergency Medical Technician's (EMT) and Mountain Rescue (MRA) certified.
Additionally, some members have specialized training in underground and mine rescue. They are business people, medical professionals, contractors, engineers, and teachers. While each member may have a different full-time occupation, they all share a common bond and are constantly improving in training, equipment and techniques: The sense of satisfaction felt when the team participates in the successful location and rescue of someone in need.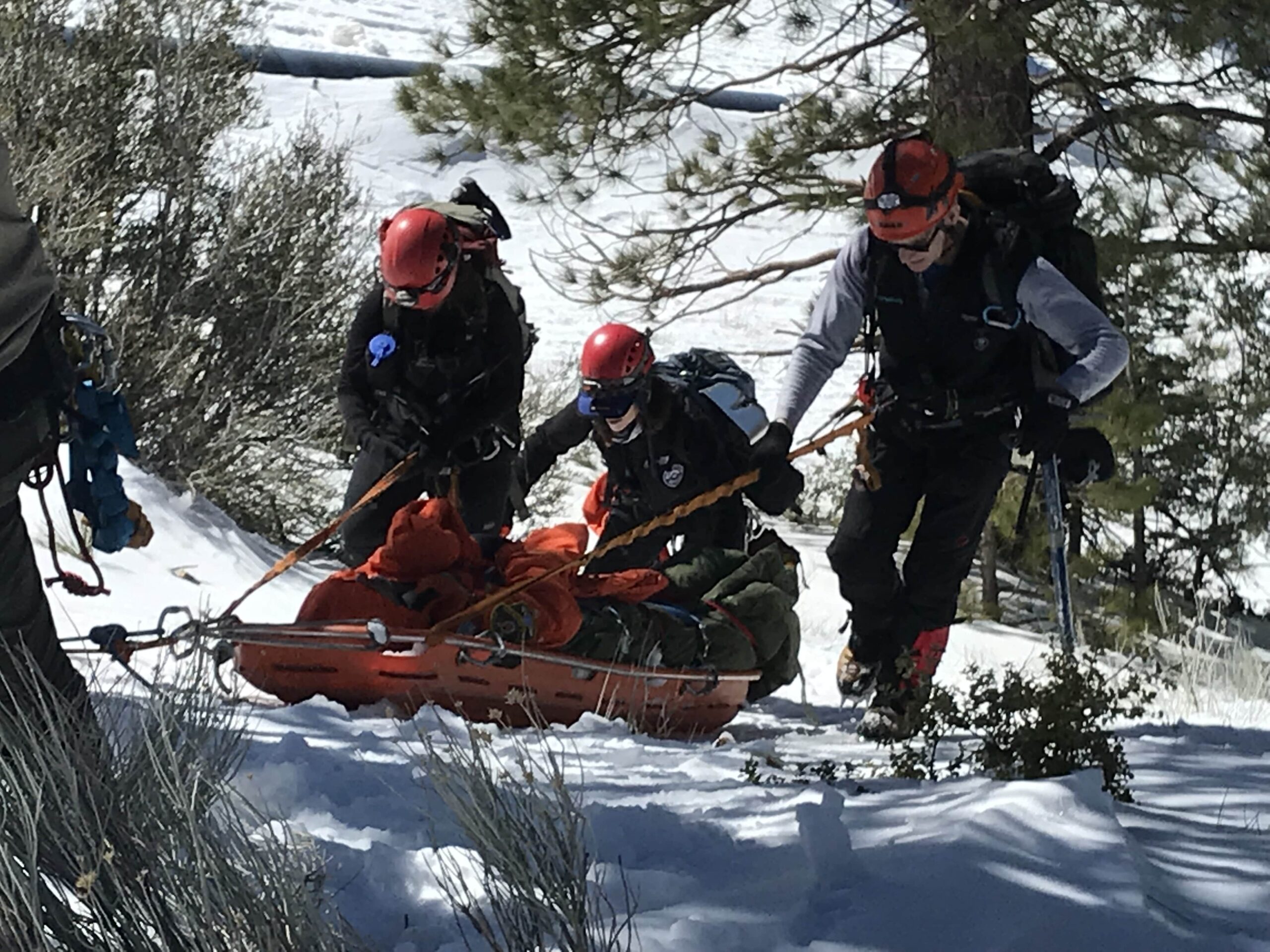 Urban disasters including collapsed building
Extrication and evacuation of victims from a car which has gone over-the-sde of a mountain road

Swiftwater rescue during times of flooding
Rescues from mines, tunnels or underground utility vaults

Urban disasters including collapsed building
Evacuation of injured hikers, climbers and hunters
Search for lost hikers or skiers
Recovery and evacuation of fallen rock climbers
The Team is always looking for new members to join and carry on the tradition of the Team. If you would like to be a member of the team and want to make a difference in the lives of those in need, you are invited to attend our monthly team meeting.