Help Support The Montrose Search & Rescue Team
The Montrose Search and Rescue Team is a 501c3 Non-Profit.
Donations are Tax Deductible, Federal Tax ID#95-3311945.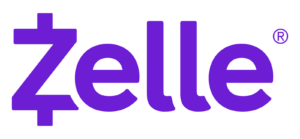 Donate thru your Online Banking, Banking App, or Zelle App. Find us using, Donate@MontroseSAR.org
Send a good old fashioned paper check to PO BOX 404, Montrose CA 91020
Make checks payable to Montrose Search and Rescue Team. Please include a note with who the donation is from and anything you want the team to know about your donation
Amazon's community support program, Amazon Smile, contributes .05% of every dollar you spend shopping on their site to a charity of your choice at NO cost to you, It's Amazon's money! For more information on the program
use this link
.
To support Montrose Search & Rescue, use this link.
If you don't want to have to remember to go to the link every time you shop, and if you use Google Chrome as your web browser, you can install the Amazon Smile Redirect plugin to make your browser take you to Amazon Smile whenever you go to Amazon.
Every little bit counts and it all adds up!
Support the Montrose Search and Rescue Team!
The Montrose Search & Rescue team is a non-profit, 501(c)(3), volunteer organization. As such, we rely on donations of private citizens and businesses in the local community. Any funding we receive is used to purchase and maintain the supplies and equipment needed to carry out our search and rescue operations. All donations are tax deductible and greatly appreciated!